MUScoop Wiki - By the fans, for the fans.
Terry Reason #21
Position: Forward/Guard
Height: 6'5"
Weight: 175 lbs.
Birthdate:
Hometown: Fresno, CA
High School: Clovis West in Fresno, CA

High School Career
Marquette Career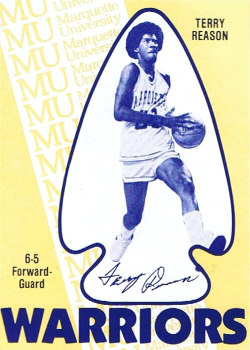 Terry averaged 7.4 points per game as a sophomore and was named team tri-captain during the 1983-84 season.