MUScoop Wiki - By the fans, for the fans.
Jim Hegarty's Pub
1120 W. Wells St.,
(414) 221-1921

Hegarty's is king when it comes to serving the Marquette masses. Whether you want quiet and laidback watering hole, or a night of wild debauchery, Hegarty's caters to all makes and sizes of party crowd. Stop in early evening for great pub food with the eclectic locals, and munch on a drool-worthy butter burger and fries platter. Stick around for the long, narrow bar to fill with crazy coeds looking to kick back a few. Heg's is the Times Square of Marquette; if you stay there long enough, you are bound to run into nearly everyone you know.
Beer Selection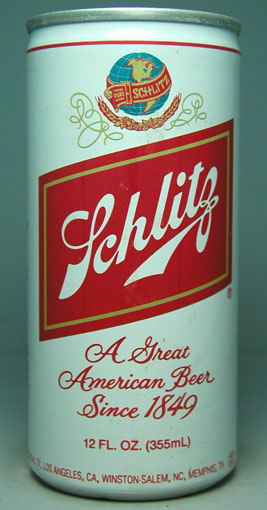 Hegarty's is one of the few bars around that still offer the Milwaukee's legendary beers of the past. Bottles of Blatz, Old Milwaukee, Pabst Blue Ribbon, and cans of Schlitz still litter the table tops and trash cans of this fine establishment.
Hegarty's keeps the following beers on tap: Guinness, Bass, Harp, Hacker Pschorr, Spotted Cow, Goose Island's 312, Budweiser, Miller Lite, Bell's, Lakefront's Riverwest, Stella Artois, and two other rotating spots.
Hegarty's is the 2nd largest volume seller of Goose Island in Wisconsin.
Specials
Happy Hour is Monday to Saturday from 4pm to 7pm: Buy one get one free on all tap beer.
Monday: 25 Cent Wings, 4-Leaf Clover; 4 for $6.00 Miller and Bud Products
Tuesday: Ladies Night; $5.00 All-You-Can-Drink Rails and Taps. $2.50 Coronas
Wednesday: Double Your Dough; $10 gets you $20, $20 gets you $40 IN DRINKS. $2.50 Red Stripe. 50 Cent Hot Dogs
Thursday: 25 Cent Wings. 4 for $5.00 buckets of Pabst, Blatz, Schlitz, Busch Light, Busch Natural, Old Milwaukee. $3.00 Glasses of Wine.
Food
Without a doubt Hegarty's offers the best bar food on campus, and is making a run at the best food on campus. Led by head chef Freddie there are different specials every night with a constant menu.
Sandwiches range from basics such as Ham and Cheese to Turkey and Bacon to a Hegarty's burger.
Other items range from Mexican to Irish dishes.
25 Cent Wings Nights get busy at Hegarty's, but are worth every quarter. Wings come in Hot, Mild, and the hottest BBQ sauce around. Teamed up with Happy Hour or a bucket of Pabst, a full meal and beer costs under $8.00.
Atmosphere
Hegarty's crowd usually consists of Marquette students but also draws a loyal following of blue-collar workers. Although the space is narrow, it still offers lots of space for people to gather and socialize and includes a surprisingly spacious back bar area (back bar open only certain times of year, usually during the long winter months). Three dart machines, a pool table, silverstrike bowling, golden tee, ms. pacman and a turkey hunting game offer patrons many entertaining options to pass those long, cold winter nights. In addition to having a great bar scene, Hegarty's also offers a surprising menu of classic bar food and daily resturant worthy specials.
Hegarty's recently has changed, instead of being the warm friendly bar that we love, it has a Bayview twist to it, which adds a little spunk and edge to MU bar Scene
Bartenders
Hegarty's boasts arguably some of the best, most welcoming and friendly bartenders of any college bar in Milwaukee. Don't be surprised if you're approached to play bar dice with the bartenders or if they comp you and your friends on a round of shots. A sign in the entrance of Caffrey's states "Come as a stranger, leave as a friend." However, in no other case is this more true then at Hegarty's Pub.