MUScoop Wiki - By the fans, for the fans.
This is an old revision of the document!
---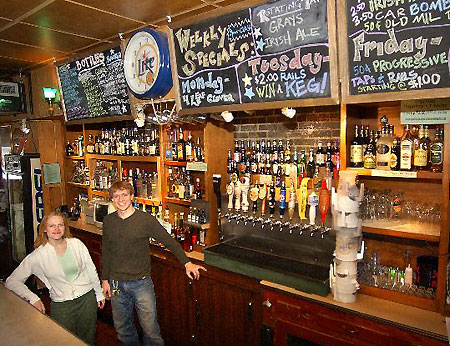 Jim Hegarty's bar is located between 11th and 12th St. on Wells St. just across from the Al McGuire Center. Best known around campus for great drink specials, especially "Double your Dough" on wednesday nights. Between 8-10 pm, anyone can come in, put down as much money as they would like ($10 minimum) and receive a bar tab for twice that amount which is good for the rest of the night.
Hegarty's Historic Beer Selection
Hegarty's is one of the few bars around that still offer the Milwaukee's legendary beers of the past. Bottles of Blatz, Old Milwaukee, Pabst Blue Ribbon, and cans of Schlitz still litter the table tops and trash cans of this fine establishment.