MUScoop Wiki - By the fans, for the fans.
Rod (Rocket G) Grosse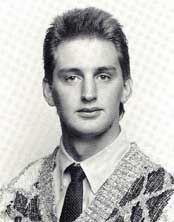 Position: Center
Height: 6'10''
Weight: 225 lbs.
Born: January 25, 1968
Hometown: Mounds View, MN
High School: Irondale H.S.

High School Career
Rod played for Joe Pilon's Irondale squad, which finished with a 15-9 record during his senior year.
Marquette Career
1986-87
Rod sat out for "developmental reasons" (a phrase that now carries a much different meaning)
1990-91
Rod served as team tri-captain during his senior campaign.
Marquette All-Time Rankings
All-Time Freshman Season Rankings