MUScoop Wiki - By the fans, for the fans.
Ultimate Hoops Guide: Marquette University (2009)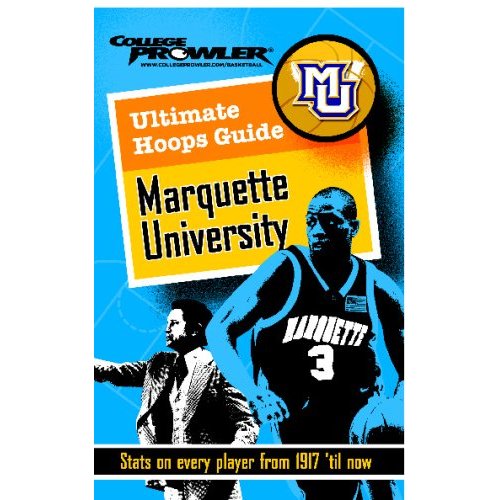 Book Description
The Ultimate Hoops Guide is the first book to rate every player that has put on the uniform of a particular college basketball team in this case the 667 athletes who have played for Marquette University since 1917.
The Ultimate Hoops Guide to Marquette University includes a decade-by-decade chronological history of the team, a complete alphabetical listing of al 667 players, and a detailed explanation of how the numbers were crunched.
About the Author
John Pudner, MU Journalism '88, has written featured columns ranking players for the NY Post, Charlottesville Observer, and Atlanta Journal-Constitution, with his main work being in the political/government affairs arena. He lives in Auburn, Ala., with his wife, Dr. Kalynne (Hackney) Pudner, MU Arts '88, and their nine children.