MUScoop Wiki - By the fans, for the fans.
Dexter Fields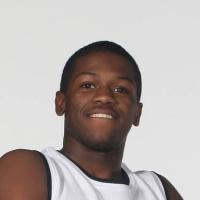 Class: 2009

Nickname(s):

Position: SG

Height: 6'2"

Weight: 190 lbs.

Birthdate:

Hometown: Orlando, FL

High School: Olympia H.S.

AAU Team: Florida Assault

Rankings: ESPN #17 Overall PG

Interest Level: High
Other interested schools include Nebraska, Penn State, Georgia Southern, George Mason, South Florida, UCF, Florida Atlantic, Jacksonville, Murray State, and Winthrop.
Marquette Career
Committment xx/xx/20xx
Unofficial visit(s) xx/xx/20xx
High School Stats
High School Career
2007-08
Olympia finished the season with a 24-3 record and ranked #11 in Central Florida by the Orlando Sentinel. As the #2 seed, they were shocked in the playoffs by #5 Evans.
Fields was named as an Honorable Mention to the Florida Varsity Boys Basketball Class 6A All-State Team. He also made the All-Orange County boys basketball First Team and the All-Metro Conference boys basketball First Team. Of note, making the second team on both lists was Austin Rivers, Doc Rivers's son who recently committed to Florida.
2006-07
Scored a season high 33 points in a 92-84 loss to Dr. Phillips.
"Sophomore Dexter Fields is coming off one of the greatest offensive seasons any Titan has ever had. He accounted for an average of 21 points per game, roughly 1/3 of all the Titans points for the season. He totaled 608 points on the year and is now the all-time leading scorer in school history with a total of 970 points. This breaks the old mark held by Travis Jones who scored 953 points in his Titan career. Fields is poised to become the Titans first ever 1,000 point scorer early in the 2007-2008 campaign…The Titan's claim their first ever Regional Runner-up Title for basketball."
Olympia H.S. Basketball website
AAU Career
Analysis
"Known as a strong to the basket scorer, Florida guard Dexter Fields proved himself as a shut-down defender for his Florida Assault team. The quality mid-level guard locked down Kendrick, Hoop Planet's top prospect, down the stretch in a tight game. Fields scored 17 points in the win, too."Justin Young, Rivals.Com

"Scouts Grade = 75. Strong slashing guard was relentless going to the hoop and scored in bunches. Has a big rep in Florida and it's well deserved. However, I don't see a ton of upside in him at this point. He's really good now but may level off. Time will tell." Listed as considering North Carolina, Florida, and Florida State. ESPN Evaluation
Rankings
Related Links
http: ==== Video ==== ==== Wallpaper ====