MUScoop Wiki - By the fans, for the fans.
Frank J. Murray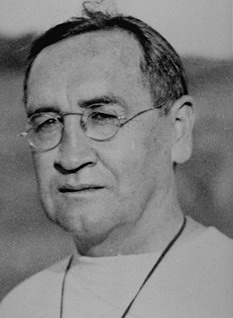 Position: Coach

Birthdate: February 12, 1885 in Maynard, MA

Date of Death: September 12, 1951 in Milwaukee, WI

He didn't even play football in high school or college, but as a coach, Frank Murray was able to perform pigskin magic. Murray attended Tufts University and did graduate work at Harvard and the University of Chicago. He then turned away from a career in journalism and focused his attention on coaching, starting out at the high school and small college levels.
In 1922, Murray got his first big break in the profession and was named head coach of Marquette University. Murray coached at Marquette from 1922 until 1936, then at Virginia from 1937 to 1945, and then returned to Marquette for four more seasons, 1946 to 1949. Murray produced quick results in his very first year at MU, as the Warriors outscored their foes 213-3 in route to an 8-0-1 record. The next year, 1923, the Warriors were 8-0-0 with six shutouts - leaving a two-year record of 16-0-1 and a point tally of 374-15! His first loss did not come until halfway through his third year, and that schedule included opponents such as North Dakota, Detroit, Boston College and Navy. His record for his first term at Marquette was 90-32-6.
At Virginia during the World War II years, Murray led the Cavaliers to a 41-34-5 record, including a shocking, 19-14, upset of Yale in 1941. His career coaching record stands at 145-89-11.
He was inducted into the College Football Hall of Fame in 1983.