MUScoop Wiki - By the fans, for the fans.
Frank Murray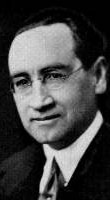 FOOTBALL/BASKETBALL
COACH
After months of deliberation by the athletic board, Frank Murray, the popular basketball coach and assistant to Jack Ryan, was appointed chief counsel for gridiron destinies. Upon his resignation, Ryan suggested to the athletic board that Murray be seriously considered as a successor. The board permitted its decision to hang in abeyance, however, for two months, meanwhile investigating the records of 35 other applicants for the position.
Gradually, the list was shortened until Murray, the successful yearling coach alone remained. A problem of four months duration had been solved. Murray possessed all the qualities for a successful varsity coach. He showed that in his work with the yearlings. A student of the game, he has football at his fingertips and if Marquette failed to produce a winner in his first season, it would be through no fault of his.
Murray first became intimately acquainted with football while at Tufts, from which he received his degree. From 1905-1908, Murray was a member of the Tuft's team, establishing an enviable record for himself as an end. Upon his graduation, Murray coached several high school teams in different parts of the country, and finally earned a position as coach at Saint Viator's college, in Kankakee. From there, he came to Milwaukee West Division High school, where he turned out successive football winners and thence to Marquette as an instructor.
His knowledge of the game was immediately observed and he was made an assistant to Coach Ryan on the gridiron. His success with the yearlings was so pronounced, that he was made basketball coach, from which position it was only another step to head football mentor.
Frank Murray went on to become the winningest football coach in Marquette history, recognized as one of the great teachers of the game. He guided Marquette's unbeaten football teams in 1922, '23 and 1930. His 1936 Hilltoppers played in the first Cotton Bowl game. His 90-32-6 record at Marquette attracted the University of Virginia and they lured him to Charlottesville in 1937. He compiled a 41-34-5 with the Cavaliers and returned to Milwaukee in 1946 where he coached at Marquette until 1949. Coach Murray was one of the pioneers of the huddle and the spread formation. He was elected to the National Football Foundation's College Football Hall of Fame in 1993.
He also coached basketball at Marquette from 1920-29 and compiled a record of 94-73 (56.3%) over nine seasons. His best season came in the 1922-23 campaign, when the team finished with a 19-2 record, including a nine-game winning streak. That mark stood until the 1954-55 season, when the present record for consecutive wins (22) was set.
In 1928, Murray was named chairman of the recently-organized National Association of Basketball Coaches. The committee also included D.O. McLaughry of Brown, Leo Novak of Army, Gus Tebell of North Carolina State, John Mauer of Kentucky, Sam Barry of Iowa, Hugh McDermott of Oklahoma, E.L. Romney of Utah State and C.M. Price of California.
Frank was inducted into Marquette's Hall of Fame in 1991.