MUScoop Wiki - By the fans, for the fans.
Dan Theiss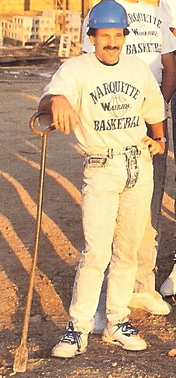 Collegiate Career
Theiss began his collegiate playing career at Delhi State University College and was a two-year captain from 1976-78. He then moved on to Plattsburgh State University and served as a two-year captain from 1978-80. He ended his collegiate career as the Cardinals' second all-time assists leader with 293 assists.
He received an associate degree in individualized studies from Delhi State University College in 1978. Theiss, graduated from Plattsburgh State with a bachelor of science degree in health education in 1981.
Coaching Career
A veteran of 24 years as a collegiate coach, the 2004-05 season marked Dan Theiss' fourth season as Jim Baron's top assistant at Rhode Island. Thiess has known nothing but success during stops at Siena, Marquette and Lamar. Each of the three schools earned NCAA Tournament invitations during his tenure. The history of success continued at Rhode Island as the Rams have posted back-to-back 20-win seasons and two NIT berths.
Theiss joined the Rhode Island staff on Sept. 5, 2001, after two years as assistant coach and recruiting coordinator under Mike Deane at Lamar. He was an assistant coach for Deane for 10 years at three different schools before coming to Rhode Island.
As an assistant to Deane at Siena from 1986-89, Theiss helped lead the Saints to back-to-back North Atlantic Conference regular-season titles in 1988 and '89. In 1988, the Saints made their first-ever post-season appearance earning a berth in the NIT. In 1989 the Saints completed a 25-5 season, won the school's first conference tournament crown and upset No. 3 seed Stanford in the opening round of the NCAA tournament. Thiess then moved to Marquette where he served as an assistant to Kevin O'Neill, for five seasons. The Warriors earned an NIT berth and appeared in two NCAA Tournaments including the 1994 NCAA Tournament where Marquette upset Kentucky and advanced to the Sweet 16.
Deane was reunited with Theiss at Marquette in 1994. He held the title of associate head coach under Deane for three years. In 1995, Marquette advanced to the championship game of the NIT where the Warriors bowed to Virginia Tech in overtime.
He helped lead Marquette to an 186-117 (.614) and earn seven post-season bids in his 10 years in Milwaukee, including six straight beginning in 1992-93, and recruited such future NBA players as Jim McIlvaine (New Jersey Nets), Chris Crawford (Atlanta Hawks) and Amal McCaskill (San Antonio Spurs).
With Theiss on the staff, Marquette earned four NCAA berths (1993, '94, '96 and '97) and three NIT bids (1990, '95, '98), including a trip to the NIT title game in 1995, where the Warriors fell to Virginia Tech. In 1994 they reached the NCAA Sweet 16 after shocking seventh-ranked Kentucky and Rick Pitino in the second round. Theiss helped Marquette turn in six 20-win seasons and finish in the Top 25 in both '94 and '96. In 1994 the upset over Kentucky propelled the Warriors to No. 21 in the Associated Press poll and No. 17 in the CNN/USA Today rankings. In '96 they were ranked 20th by Associated Press and 23rd by CNN/USA Today.
The Warriors won the Great Midwest Conference regular-season title in 1994 and, in their second year in the league, won the Conference USA tournament crown after stunning 10th-ranked Cincinnati in the semifinals.
He began his coaching career at Plattsburgh (1981-83) and entered the Division I ranks with a three-year stay at Vermont (1983-86).
Why did Dan Theiss leave Rhode Island? This article might shed some light- Former Walk-on is suing URI and Baron
Personal Info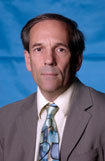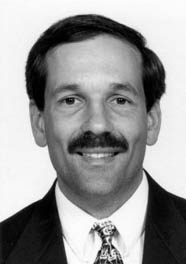 Birthdate: December 12, 1957
Marital status: Married, wife's name - Amy
Children: Madeline

Coaching Experience:

Assistant, Plattsburgh State, 1981-83


Assistant, Vermont, 1983-86


Assistant, Siena, 1986-89


Assistant, Marquette, 1989-99


Assistant, Lamar, 1999-01


Assistant, Rhode Island, 2001-05