MUScoop Wiki - By the fans, for the fans.
Maurice (Bo) Ellis #31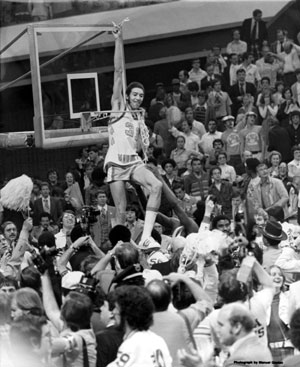 Position: Forward
Height: 6'9
Weight: 190 lbs.
Born: August 8, 1954
Hometown: Chicago, IL
High School: Parker H.S.

High School Career
Ellis was a prep All-American at Parker High School (now Paul Robeson) on the city's South Side. In 1973 he was selected by Parade Magazine as high school basketball Co-Player of the Year. He was also a three-time Chicago Public League, All-Area, All-City, and All-State selection during his high school years.
Marquette Career
Bo Ellis was recognized as one of the best athletes during his collegiate days at Marquette. Ellis averaged 12.2 points per game as a freshman and led Marquette in scoring during the 1974-75 season (16.3 ppg). He led the team in rebounding for three consecutive seasons, from 1975-1977. Ellis averaged 11.9 points per game as a junior. As a senior captain of the Warriors, Ellis averaged 15.6 points per game and led his team, coached by the legendary Al McGuire, to the 1977 National Championship.



Ellis was an All-American, member of the 1977 NCAA Final Four All-Tournament Team and was invited to participate in the 1976 USA Olympic Tryouts. He remains the second leading rebounder and sixth leading scorer in Marquette history.
A durable athlete, Ellis played 119 consecutive games in his four years at Marquette.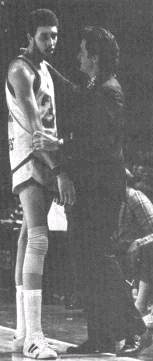 Marquette All-Time Rankings
9th, Points (1,663)

2nd, Rebounds (1,085)
All-Time Career Leader Rankings
2nd, Field Goals Made (674)

6th, Field Goals Attempted (1,383)
All-Time Single Season Rankings
6th (tie), Rebounds (266)
All-Time Sophomore Season Rankings
10th, Points (441)

8th, Scoring Average (16.3)

7th, Field Goals Made (174)

9th, Field Goal Percentage (min. 250 att.) (48.5%)

5th, Rebounds (284)

6th, Rebounding Average (10.51)
All-Time Freshman Season Rankings
4th, Points (378)

4th, Scoring Average (12.2)

3rd, Field Goals Made (167)

3rd (tied), Field Goals Attempted (312)

2nd, Field Goal Percentage (min. 200 att.) (53.5%)

1st, Rebounds (264)

1st, Rebounding Average (8.5)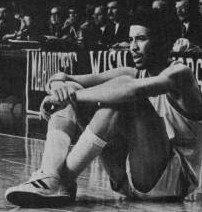 Accolades
1974 Milwaukee Classic MVP

1974-75 Chuck Taylor Converse Second Team All-American

1974-75 Independent All-American

1975 Milwaukee Classic MVP

1976-77 AP Second Team All-American

1976-77 Basketball Weekly All-American

1976-77 Chucky Taylor Converse All-American
Professional Career
Ellis was drafted by the Washington Bullets with the 17th pick in the first round of the 1977 NBA draft. He was later traded and played for the Denver Nuggets until 1980. He then played professionally in Italy, Switzerland and Belgium until 1983.
Coaching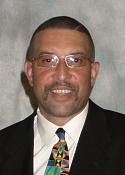 In 1998, Maurice "Bo" Ellis joined the Chicago State University's (CSU) Intercollegiate Athletic Department as the Head Men's Basketball Coach. He has had a distinguished career as a basketball coach and player in Division I of the National Collegiate Athletic Association (NCAA) and as a professional athlete both in the United States and abroad. With one of the least funded athletic departments in the NCAA's Division I Mid-Continent Conference, Coach Ellis is responsible for assembling a team of bright and talented student-athletes that will regain the recognition and esteem that CSU's basketball team once had.
Before his appointment as CSU's Head Men's Basketball Coach, Bo Ellis served as top assistant at Marquette University for ten years under coaches Bob Dukiet, Kevin O'Neill and Mike Deanne. During his tenure at Marquette, his teams were a combined 165-106. With his coaching assistance, the Marquette squad won the Great Midwest Conference Title in 1993-94 and was Conference USA tournament champions in 1996-97. The Golden Eagles participated in the National Invitational Tournament just this year and in 1989-90 and 1994-95. They also participated in the NCAA Tournament each year between 1992 and 1997. Marquette reached the NCAA's "Sweet 16" in 1993-94 and finished second in the 1994-95 NIT.
Prior to Marquette, Coach Ellis served as an assistant coach at Collins High School in Chicago and as a head coach in the Chicago Pro-Am when the games were held at Chicago State University.
After leaving Chicago State, Ellis returned to serve as an assistant under Tom Crean for several more years, including the 2002-03 season, when the team made it to the Final Four.
Personal
As co-chairman for the local chapter of United Cerebral Palsy, Ellis was an active participant in the Midwest Athletes Against Childhood Cancer Fund and Special Olympics of Wisconsin. He also has participated in television spots promoting the "Gimme Five Immunize" program, promoting the importance of childhood immunization among Chicago's minorities.
Honors
In 1992, Marquette retired his jersey number and he was selected into the Chicago Public League and Illinois High School Coaches Halls of Fame. He was also selected into the Boston Shoot-Out Hall of Fame and Marquette University Hall of Fame.
In 2000, Ellis was elected into the Chicagoland Hall of Fame.
The NCAA honored Ellis as one of six Silver Anniversary Award recipients. This award honors former student-athletes who have distinguished themselves since completing their college athletics careers 25 years ago. 2002 Class of Silvers, NCAA.org