MUScoop Wiki - By the fans, for the fans.
1990-91
Overall Record: 11-18
MCC Record: 7-7
Coach: Kevin O'Neill
Captains: Mark Anglavar, Rod Grosse,Trevor Powell
Leading Scorer: Damon Key (13.2 ppg)
Leading Rebounder: Trevor Powell (7.3 rpg)

Kevin O'Neill wanted a quick transition from the Bob Dukiet era, so he brought in three transfers who he hoped would contribute immediately (following their redshirt year). Ron Curry followed O'Neill from Arizona, Jay Zulauf came from Bowling Green and Milwaukee native Keith Stewart came home from Purdue.
There were particularly high expectations of Stewart, who was a top-100 recruit coming out of high school and had little competition at the point guard spot. Unfortunately, Stewart was kicked off the team just prior to the game at Dayton, thrusting freshman Robb Logterman into the point guard position. Logterman was a natural shooting guard and it showed throughout the season. By the time the dust settled, Marquette set season records for turnovers (535) and fewest steals (109).
Better days were on the horizon. O'Neill hit the recruiting trails hard and had his sights set on an undersized high school quarterback from Ohio, who would re-write the Marquette record books.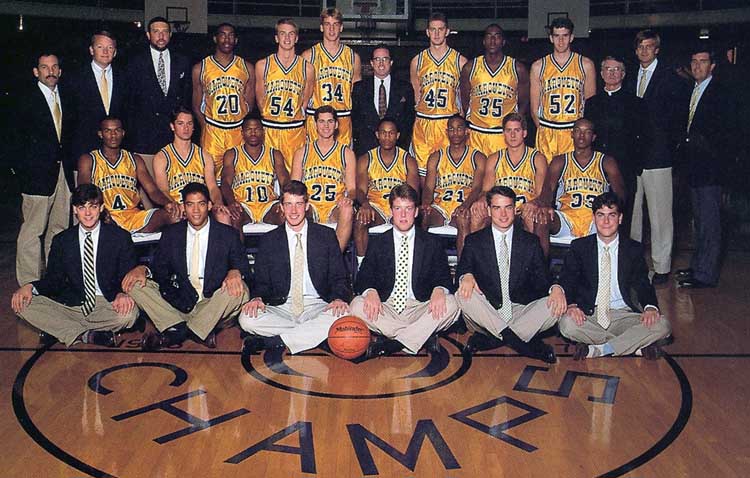 Schedule and Results
*Midwestern Collegiate Conference game

Basketball Staff